We'll fill your social groups with

bringing money

content in 15 minutes Get free access forever

We will post your posts in 11 social networks and messengers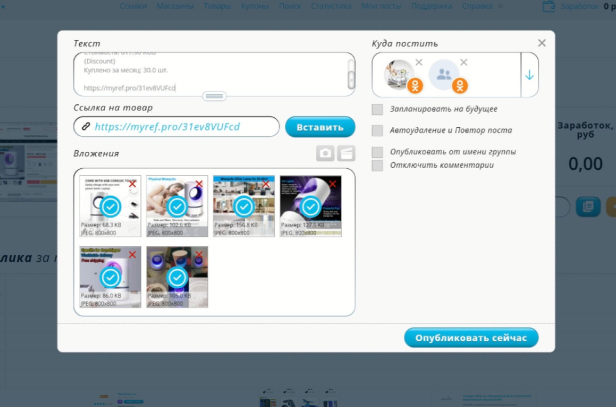 We will select
goods for posts
We choose
the right time
We publish
your posts
We transfer your earnings
to 7 payment systems
Getting started with the Service
Looking for the most monetized posts
We will find the most profitable posts for your group. You can copy posts interesting for your group to your community. All posts can be edited and changed.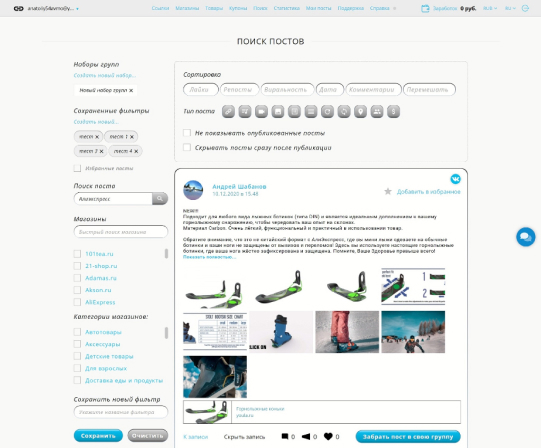 Everything for monetizing your social group:
Search for unique
selling content
Publishing products
to RSS feeds
Automatic loading of
goods from the store
Content adaptation for each social network
Try it for free
We place posts on your social network already prepared for easy reading.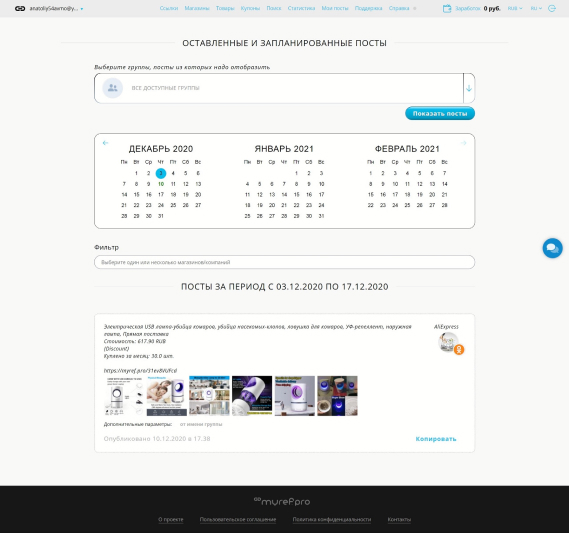 Selection of the best coupons, promotions and discounts for each store, bank, financial company, travel company, online games, etc.
Give your visitors the opportunity to buy a product with a discount, a promotional coupon. Goods have never been discounted as much as through our system.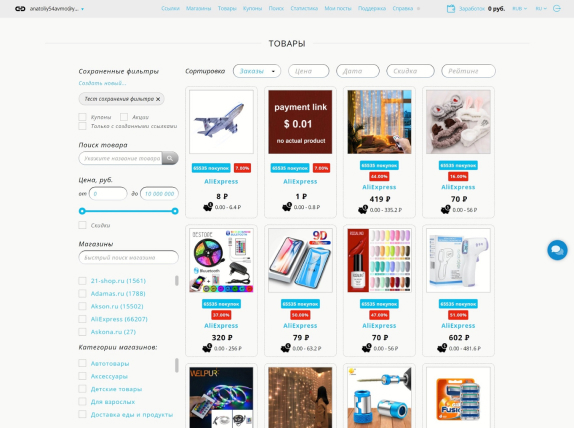 Selection of the best bought goods
We will select the products with the highest envelope and income for your group. You can post fresh and upcoming promotions from the largest advertisers with one click.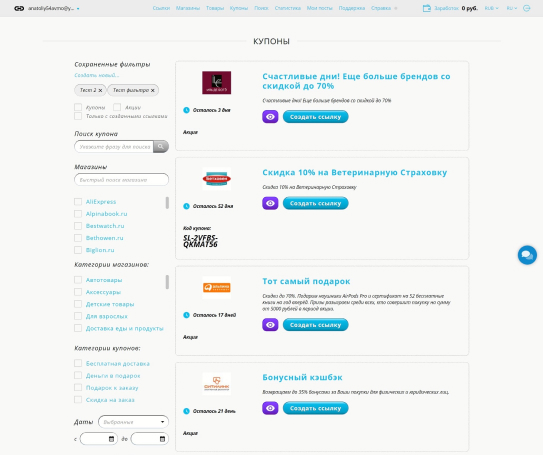 What else can Myref do:
We provide ready-
made posts with
promotions
We post one post to
many communities
at once
Batch upload
of images and
products
Publishing posts
according to
your schedule
System capabilities
Earnings
analytics
Posting goods
from stores
Automatic posts
removal
Links
shortening
Friendly
support

Crossposting
We work with the best shops, banks, travel companies, online games ...
Recommendations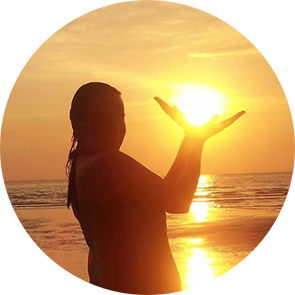 Elena Kupriyanova
I used to add links manually in my groups. When I first tried Myref, I had a joyful shock like when I bought a washing machine))) The service significantly simplified my life. Everything is convenient and stable.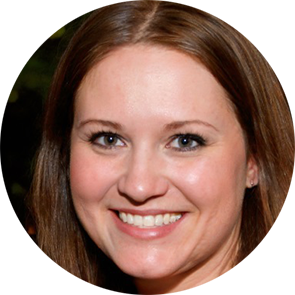 Olesya Korableva
When I was advised Myref, I thought that this is another one.... I'm very glad I took the time to sort it out. It turned out that this is mega easy. Now I am the Goddess of posts in my communities)))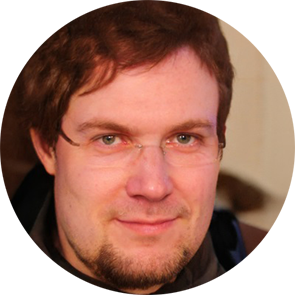 Nikolay Maslov
I didn't think that the income from my groups would become the main income. But last year, our company closed down and we had to deal more seriously with the groups. I learned a lot of things. myRef is very pleased with the find. This is a real assistant in raising income.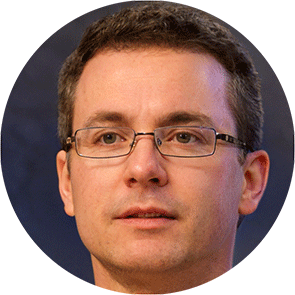 Igor Tishchenko
I liked the system, but I didn't have enough of it. It is necessary to add the ability to collect and post content using a plugin for the browser and Twitter.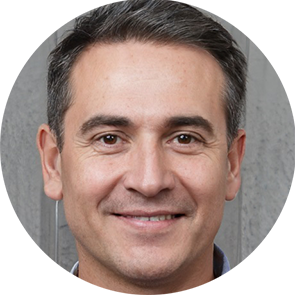 Valery Budnyak
For me, the main resource is time. The idea of automating a routine is simple, but for some reason I have never seen anything like it before. Now I have more time. There are small shoals in the system, but they are corrected quickly.
I'm ready to try!